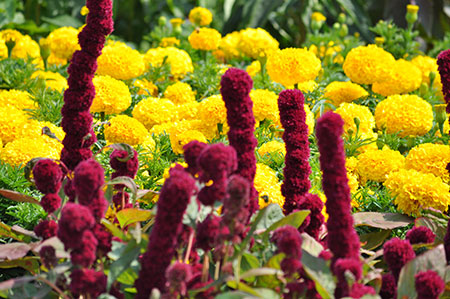 Scientists have been working to build awareness of the importance of maintaining the biodiversity of planet Earth – to ensure our children inherit a cleaner, greener, more ecologically sustainable world.
A report was circulated by the George Morris Centre on the benefits of ornamental horticulture. This report is a comprehensive review of scientific publications and studies that have been published and accepted. The report groups these benefits into three categories: Economic, Environmental, and Lifestyle.
Simply put – it's easy to be green. Doing our part to protect and preserve our urban green spaces is what we do. It's a critical part of urban living. Let's not pave our urban playground, but create a paradise of living green spaces, full of colour that provide environmental, economic and lifestyle benefits!
Literature Review of Documented Health and Environmental Benefits Derived from Ornamental Horticulture Products
Prepared for:
Agriculture and Agri-Food Canada Markets and Trade
1341 Baseline Road, Tower 7, 7th Floor. Ottawa, Ontario  K1A 0C5
Prepared by:
Cher Brethour, Garry Watson, Beth Sparling, Delia Bucknell, Terri-lyn Moore
Date: March 15, 2007