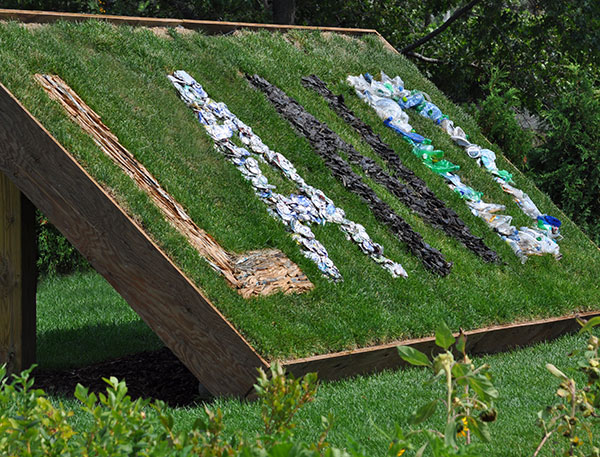 The greenest of the green industries in Canada is getting ready for a very busy season. Landscape contractors, designers, maintenance firms, lawn care operators, irrigation contractors, retail garden centres, and nurseries across Canada are gearing up for what is anticipated to be one the busiest seasons in years.
Several landscape companies operate snow removal business in the winter, which has kept them very busy this winter. Independent retail garden centre operators are feverishly stocking shelves and getting plant material ready for the spring rush. Nursery owners are quickly getting staff in place, gearing up their equipment, and preparing orders for the growing season to start.
This most colourful part of the green industry, employs over 200,000 people and contributes approximately $12 billion to the Canadian economy annually. The green industry's products and services appreciate over time and positively contribute to Canada's environmental movement. Healthy trees, lawns, shrubs and flowers all work to sequester CO2 and produce oxygen. Water usage is decreased in the maintenance of gardens and lawns through the installation of irrigation systems. Property values are increased when landscaping is completed by professionals. When a homeowner purchases healthy trees, lawns, shrubs and flowers they are contributing to the greening of Canada by increasing the amount of CO2 filters in their community.
As a way to ensure quality and professionalism, the Canadian Nursery Landscape Association has developed certification processes for the industry. Homeowners should look for companies that employ staff that have successfully obtained their Certified Horticultural Technician (CHT), Certified Landscape Designer (CLD), and Certified Landscape Manager (CLM) designations. These certifications are an indication that these individuals have participated in a standardized testing process and have demonstrated a high level of skill and competency.
The single largest issue that will affect the landscape, retail garden centre, and nursery sectors is a nationwide shortage of labour. Labour of all varieties, skilled and  non-skilled, are vital to the success of the companies that make up the greenest industry in Canada. There is certainly not a shortage in the amount of work to be done, considering this industry has been growing at an average rate of 10% per year for the last ten years.
The Canadian Nursery Landscape Association (CNLA) represents over 3,500 companies through nine provincial green industry associations in the landscape, retail garden centre, and nursery sectors.  CNLA works to develop programs, undertake initiatives, and form alliances in order to achieve sustainable prosperity for members and stakeholders.

For further information, please contact:
Victor Santacruz, CAE
Executive Director
Canadian Nursery Landscape Association
7856 Fifth Line South | Milton, ON   L9T 2X8
Toll Free: 1-888-446-3499 ext. 8600
Email: victor@canadanursery.com
Web: www.canadanursery.com